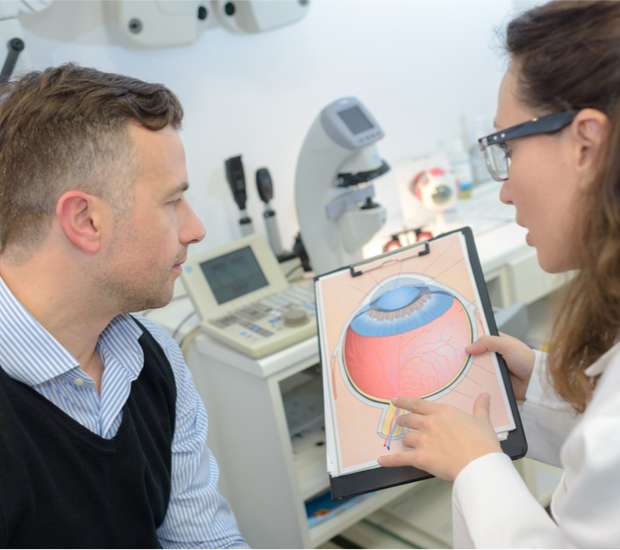 Glaucoma Treatment
Mt Vernon, NY
She is really kind and friendly. She is amazing!
-by Maria D.
We can help to provide professional glaucoma treatment and manage symptoms in patients. While this eye disease can eventually blind someone, we can help take preventive steps so long as a patient seeks treatment as soon as possible. Glaucoma treatment uses various interventions throughout the disease's stages to combat the consequences of this condition.
Glaucoma treatment is available at Bright Eyes Optometry in Mt Vernon and the surrounding area. This disease is one of the most common causes of vision loss. Though there is no cure for it, you can get relief when you put your wellness in the hands of our team.
Call us today and schedule an eye exam to evaluate your ocular health and receive treatment, if necessary.
Possible Causes and Symptoms of Glaucoma
Glaucoma comes in several different forms, including open-angle, angle-closure, normal-tension, and pigmentary. These are all characterized by damage to the optic nerve. High pressure on the eye can be a leading cause of the disease. The pressure will cause a buildup of fluid that cannot drain properly.
Often, it is difficult to spot warning signs. People who have other family members with this condition should seek regular examinations with us, as this disease can be hereditary. Patients should seek glaucoma treatment from Bright Eyes Optometry when these symptoms present themselves.
Unfortunately, some people do not even realize this disease is developing. Some people lose vision so gradually that they start treatment too late. Some of the most common signs of glaucoma include:
Patchy blind spots
Eye pain
Halos around lights
Redness in the eyes
Advanced tunnel vision
Glaucoma Treatment Options
Early detection and treatment of this condition are essential for success. People of all ages should get an annual eye exam. If we spot any warning signs that glaucoma is present, our team will start the intervention. Though our optometrist cannot reverse the disease's effects, prescription eye drops can reduce the pressure on the patient's eyes.
Oral medications can also be effective. Surgeries, such as laser therapy and the insertion of drainage tubes, may also be possible treatment options. While glaucoma treatment cannot undo problems, it can keep issues at bay. Early treatment can also help prevent or slow the condition from getting worse and leading to permanent blindness.
Our team will evaluate each patient's condition and symptoms on a one-on-one basis to customize treatment.
Follow-Up Care
Follow-up care is crucial when dealing with glaucoma. Since symptoms can take a turn for the worse without warning, regular appointments with our optometrist can help the patient stay on top of the disease. Our team will also make any necessary adjustments to the prescription eye drops or medication throughout the treatment process.
No one should ever ignore the signs of this disease or put off glaucoma treatment. This condition will not go away on its own. Professional help with glaucoma is always the right answer. Our team has the knowledge and training to provide patients with effective treatments.
Call Us Today
When it comes to your health, few things are as critical as your vision. You can increase your chances of successfully combatting glaucoma when you choose professional treatment.
Give us a call today at 914-668-1429 if you suspect you may have this condition. We will identify any issue and develop a plan to manage your vision.
Glaucoma Treatment
How common is glaucoma?
The
Glaucoma Research Foundation
states that more than 3 million people in the United States have glaucoma. Since this condition can be passed down through generations in families, it is important to seek regular appointments if someone has a family history of glaucoma.
Are specific groups of people more susceptible to glaucoma?
The older a person gets, the more likely it is that this disease will develop. People over age 60 are, particularly at risk. Diabetic patients are also at a higher risk of developing this condition.
How does glaucoma affect African Americans?
African Americans are more prone to needing glaucoma treatment. This group of people is 15 times more likely than Caucasians to have vision problems from glaucoma. For African Americans, glaucoma is the second-leading cause of blindness.
How long is the treatment process for glaucoma necessary?
Since the disease is incurable, glaucoma treatment is necessary throughout life. The types and amounts of individual treatments will differ from patient to patient. Still, continual follow-up is vital to help manage symptoms and prevent them from occurring more quickly.
When can people start glaucoma treatment?
Once we identify and diagnose this disease, there is no reason to delay intervention. Patients can begin treatment right away. Our optometrist will aggressively begin combatting the effects of glaucoma.
Can younger people get glaucoma?
Though this condition is more widespread with older patients, anyone can have it. Babies can be born with the disease. Youth, young adults, and middle-aged patients can also need glaucoma treatment.
Recent Posts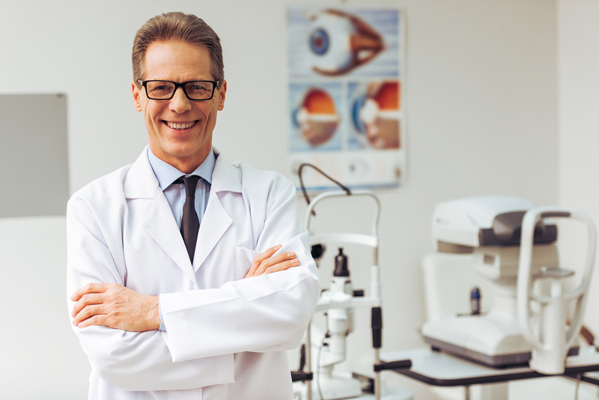 Emergency eye care is needed if you find yourself dealing with a problem with your eye that causes pain or affects your vision. Failing to treat eye injuries as soon as they are detected can lead to permanent consequences, like reduced vision or blindness. Common eye injuries that require emergency eye care include: Exposure to…