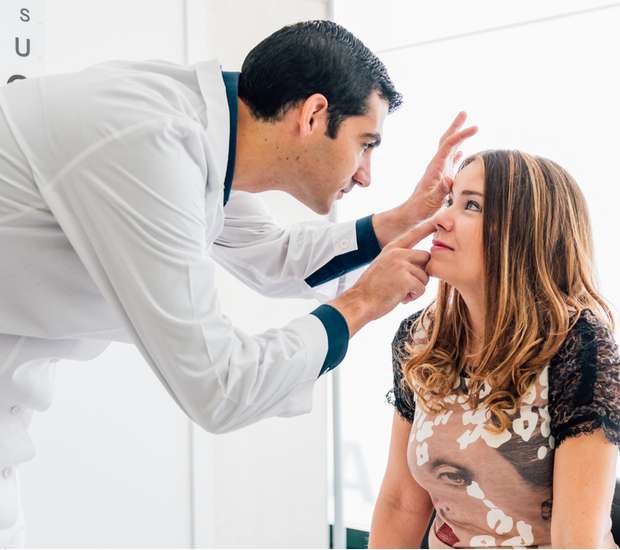 Eye Doctor
Mt Vernon, NY
While people are quick to seek professional treatment for most medical issues by visiting a general physician, issues with one's eyesight require specific treatment. While people may visit the eye doctor, also referred to as an optometrist, once every two years, vision issues and eye health problems may require more frequent visits. An eye doctor is a medical professional who focuses their attention on diagnosing and treating problems related to the eyes.
Under the direction of Dr. Sumati Deutscher we provide various eye doctor treatments at Bright Eyes Optometry in Mt Vernon and to people in the surrounding area. An optometrist undergoes four years of graduate school training and then another four years of professional training at an optometry school.
We can treat eye health issues, correct vision prescriptions and more at our practice.
About eye doctors
As an eye doctor, we can perform a wide variety of service, including:
An examination of the patient's vision for any signs of issues
Advice to maintain healthy vision, keep eyewear safe and prevent issues from getting worse
Write prescriptions for contact lenses or eyeglasses
Identify and diagnose disorders related to the eyes and recommend certain types of disease management
Review procedures that patients might need such as laser eye surgery
Provide continued follow-up care to the patient
Even if the patient only notices minor issues when trying to read street signs while driving or the whiteboard in a classroom, it is crucial to schedule an appointment with us as soon as possible. The longer the patient waits to seek treatment, the worse the problem will get.
Comprehensive eye exams
A comprehensive eye exam includes a number of different procedures to help us understand the overall health of a patient's vision. During the exam, we will dilate a patient's eyes to help us get a more detailed view of the optic nerve and retina. This exam can include a:
Vision refraction procedure
Binocular vision procedure
Eye disease procedure
The type of procedure and tests that we conduct during the exam will vary per patient. Depending on the number of procedures and condition of the patient, the length of time may also vary.
We can help treat specific eye care needs
As an eye doctor, we can diagnose, treat and manage ocular disorders, diseases and injuries in the eyes. While store-bought eyedrops may help to relieve minor symptoms and pain of certain conditions, they may not be strong enough for serious issues. Fortunately, we can provide the treatment patients need with various services, including:
Writing prescriptions to enhance vision
If we determine the patient is in need of eyeglasses or contact lenses, we will write a prescription for the right type of visual aids. Since the eyes can continue to change with age, we can change the prescription during an appointment. In most cases, we will make alterations to the prescription during an annual or bi-annual checkup.
Detecting ocular and chronic diseases
During an examination, we can diagnose ocular diseases in patients. Two common vision-related diseases include glaucoma and cataracts. Since diseases such as diabetes, hypertension and high cholesterol can make vision problems worse, it is important to seek more frequent eye exams when someone has these conditions.
Diagnosing and treating vision problems
Common vision problems include nearsightedness, farsightedness and astigmatism. Two common treatment options include eye drops and wearing specialized contact lenses. In many cases, corrective lenses can help to prevent these issues from interfering with a patient's quality of life.
Offering tips and advice for optimal eye care
We will customize the treatment to the patient's individual needs, while also offering tips and advice to address their particular situation. We will also review various lifestyle choices to ease the wear and tension on the eyes. Since looking at screens is a common part of daily life for many, we may recommend spending some time away from them. We may also recommend special lenses that help to minimize the effects of the light from the screens to the eyes.
Common signs that patients need to schedule an appointment with an eye doctor as soon as possible can include:
Experiencing difficulty reading
Having trouble seeing when driving at night
When their eyes burn or feel tired all the time
Experiencing blurry or double vision
Having difficulty determining certain distances
Experiencing a decline in peripheral vision
Experiencing headaches due to eye strain
Call us today
Seeing an optometrist at least once a year can ensure the patient continues to maintain healthy vision. If a patient has not been to the optometrist in several years, then it is even more important to schedule an appointment with us right away. Everyone should see an eye doctor on a regular basis to have their vision checked.
Whether you are currently experiencing any problems with your vision or it has been a while since you have made an appointment with an optometrist, the sooner you make an appointment, the better. It is much easier to address vision problems in their earliest stages. Do not put your vision in jeopardy. Your eyesight is too important. There are solutions available to you, no matter what type of vision problem you are currently experiencing. Call us today to begin the treatment process.
Recent Posts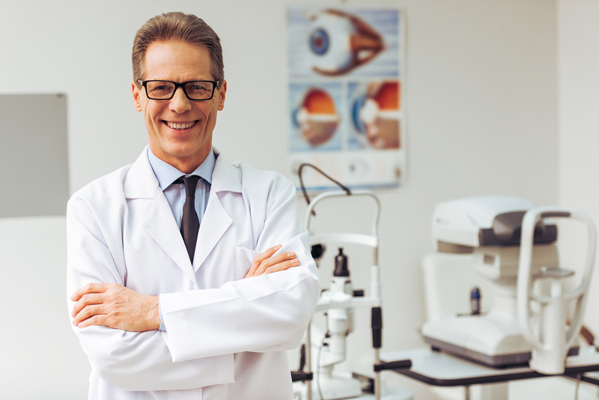 Emergency eye care is needed if you find yourself dealing with a problem with your eye that causes pain or affects your vision. Failing to treat eye injuries as soon as they are detected can lead to permanent consequences, like reduced vision or blindness. Common eye injuries that require emergency eye care include: Exposure to…