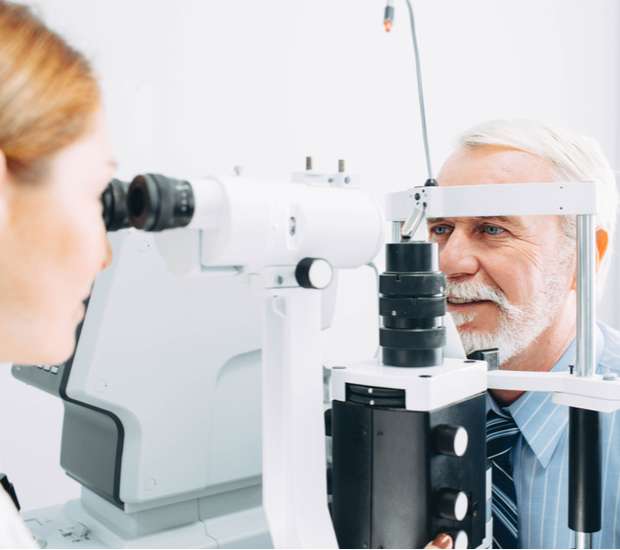 Diabetic Eye Exam
Mt Vernon, NY
Dr. Deutscher was very professional and very friendly. She explained each part of my appointment and read each of my scans/results in a simple and easy to understand manner. I will schedule my next annual eye exam with her.
-Jun 8, 2020 by Jhanay H.
Since diabetes can affect one's eyesight, it is crucial to seek a professional diabetic eye exam at our practice. If you struggle with diabetes, then you understand how the symptoms can impact multiple aspects of your life and overall health. Our team can help to treat any issues diabetes causes to your vision. A diabetic eye exam involves examining the patient's eyesight to identify any symptoms that result from diabetes and damage one's vision.
Diabetic eye exams are available at Bright Eyes Optometry in Mt Vernon and the surrounding area. With this exam, we can detect issues early on and recommend treatment. We can also help you to begin combatting the symptoms and any pre-existing conditions to prevent it from getting worse.
Call us today and schedule an appointment so we can examine your eyes and provide any treatment you might need.
How Diabetes Affects Eyesight
Many people know that factors such as a poor diet and a sedentary lifestyle can increase an individual's blood sugar. As an article on WebMD explains, one consequence of diabetes is that it is the main reason people between the ages of 20 and 74 go blind.
As blood sugar rises, a person's eye lens will enlarge. This rise in blood sugar can make it more challenging to see correctly. Some eye problems that can affect patients with diabetes include:
Blurry vision
Cataracts
Eye pain
Headaches
Instead of allowing diabetes to impact one's health in such a way, we encourage patients to seek regular diabetic eye exams. With these exams, we can help catch any early warning signs of these challenges and recommend the most effective course of action.
Importance of a Diabetic Eye Exam
When a patient receives the diagnosis of diabetes, it is essential to learn the preventive steps for the possible symptoms and challenges that can develop. By contacting us, our team can schedule an appointment at Bright Eyes Optometry and help the patient receive the necessary services.
Dr. Sumati Deutscher will work closely with the person to monitor blood sugar levels and the other ways the disease impacts the body. Diabetic eye exam appointments are an effective way to prevent eye conditions and slow the progress of other vision issues. When patients put off these appointments, eye problems can develop slowly and become more challenging to manage.
Consistent appointments will allow our team to know what issues to look for during an examination. The patient will not need to explain their condition every visit by continuing to see us. Also, when the patient continues to make yearly visits, we can compare test results and measure progress.
What to Expect During a Diabetic Eye Exam
It is not enough for a patient with diabetes to have an occasional eye exam. We recommend that diabetic patients have an examination at least once a year. It is critical for the patient to get into the habit of making these annual visits. Before patients come to Bright Eyes Optometry for their first appointment, it is helpful to understand what will take place.
The appointment will begin with a simple vision check, in which they will read an eye chart. The next step is an in-depth exam with lights and lenses, which will check the front of the person's eyes. Dr. Sumati Deutscher will dilate the person's eyes with eyedrops. Once the drops take effect, we will exam the patient's retina.
During these examinations, we will check for signs or symptoms related to diabetes. If we find any, we will recommend treatment options and how the patient needs to proceed. Once complete, the patient will schedule the next appointment and return home.
Call Us Today
If you have diabetes, you should call us today at 914-668-1429 and schedule an appointment to meet with our optometrist for a diabetic eye exam. Vision problems can adversely affect your daily life, so always remember to stay up to date with these appointments.
Frequently Asked Questions
What will the diabetic eye exam find?
If the diabetic patient's vision is healthy, the exam will show no dysfunction. However, the tests could show damage to the vessels in the retina. This damage would display the possibility of a condition known as retinopathy.
How long will the diabetic eye exam appointment take?
These visits should never take up too much of the patient's day. Most appointments should be over within an hour. Patients should expect the drops to dilate the eyes in 15 or 20 minutes. The length of time will vary per each patient.
What should the patient do before the diabetic eye exam?
Before the eye exam, the patient should make sure their blood sugar levels are as close to normal as possible. When blood sugar is high, it can affect the person's ability to focus. This difficulty to focus can lead to an inaccurate diagnosis.
What happens after the diabetic eye exam appointment?
Our team will review the test results to determine what treatments are necessary. The treatment options may include prescribing eyeglasses or medication. Our optometrist may recommend further eye testing.
How quickly will the diabetic eye exam results be available?
In most cases, the results will be available during the appointment or one day after. However, the amount of time will vary per patient. Our goal is to ensure the patient can begin the treatment plan as soon as possible.
What are the chances of having diseases of the retina?
The longer a person has diabetes, the greater the chance the patient has of developing retina issues. Eye exams are one of the most effective ways to prevent and control the condition. By beginning treatment, we can help patients prevent the disease from hindering their life.
Recent Posts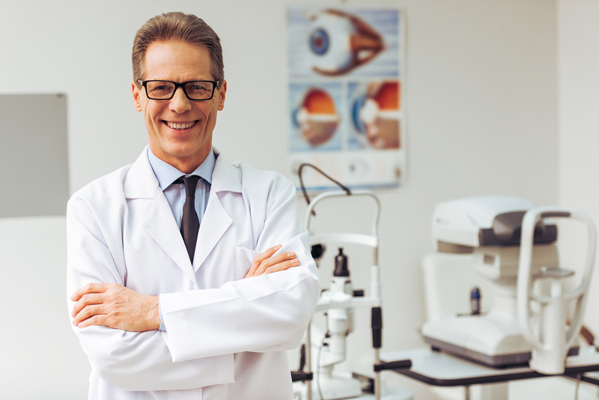 Emergency eye care is needed if you find yourself dealing with a problem with your eye that causes pain or affects your vision. Failing to treat eye injuries as soon as they are detected can lead to permanent consequences, like reduced vision or blindness. Common eye injuries that require emergency eye care include: Exposure to…