My daughter had her first visit ever to the eye doctor. Dr. Deutscher has remarkable bed side manner. She is thorough in her examine and took the time to explain everything to me. The guy who assisted my daughter in picking out her first pair of glasses was also very helpful and polite. I highly recommend.
-Jan 18, 2020 by Savyanah M.
Welcome to

Bright Eyes Optometry
At Bright Eyes Optometry, we can provide the treatment and services you need to treat various conditions, update prescriptions, and measure the health of a patient's eyesight. Under the direction of Dr. Sumati Deutscher, our team will continue to provide the services and treatment of patients in Mt Vernon need to keep healthy eyesight. With our guidance, you will be able to keep regular checkups and update any prescriptions as necessary.
Call us at 914-668-1429 to schedule an appointment and learn how our various treatment methods can help enhance your eyesight.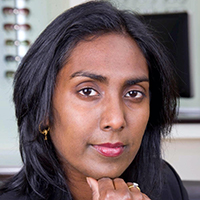 Our Team
Dr. Deutscher has been practicing optometry for 20 years. She believes an eye exam should be a thorough assessment of the patient's needs, ocular health, and visual function. She loves her work and cares for her patients. It was her dream to create an office that offers a standard of eye care that most patients have never experienced. In April 2009, Bright Eyes Optometry was established on the principles of guaranteed quality, convenience, and neighborly service.
About Us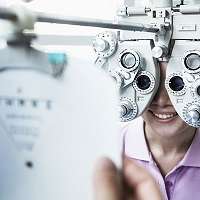 Our Services
We offer a variety of services for patients in need of glasses, contact lenses, prescription lenses, eye exams, and more. Your eyesight is one of the most important necessities of your daily life. Old prescriptions can cause unnecessary strain on the eyes, increase the difficulty at work, and make everyday tasks more challenging. Services that we offer at Bright Eyes Optometry include emergency eye care, dry eye treatment, keratoconus treatment, glaucoma treatment, cataract treatment, lipiflow treatment, diabetic eye exam, concierge eye care, and TLC Lasik exams. We also offer various types of lenses for both glasses and contact lenses. Lens options include prescription glasses, prescription contacts, corrective lenses, and contact lenses. Dr. Sumati Deutscher can determine which option meets your needs.
View Our Services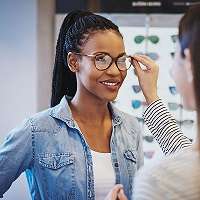 Patient Information
To begin the treatment process, we will need to gather information on the patient's current condition, medical history, allergies, insurance and any other pertinent factors. The patient will provide this information before the appointment on a "New Patient Information Form." During the examination, we will review the patient's eyesight and address any concerns they have. Dr. Sumati Deutscher will determine if the patient needs an updated lens prescription or treatment for the early signs of a more serious condition. At Bright Eyes Optometry, our team will take the time to go over the steps in the treatment process and make any changes to the treatment plan when necessary. Call us at 914-668-1429 and schedule an appointment today.
Information